Elsa Campbell O'Rourke
Access to HE student
Before I enrolled on the Access to HE course, I was a full-time single parent to my two-year-old son living in Devon. Before we moved to Salisbury in the summer of 2021, I began to think about getting back into education. At that point, I had not heard of an Access to HE Diploma. I called Salisbury College to ask if they took mature students to study A-levels and they didn't but advised that I contact Wiltshire College.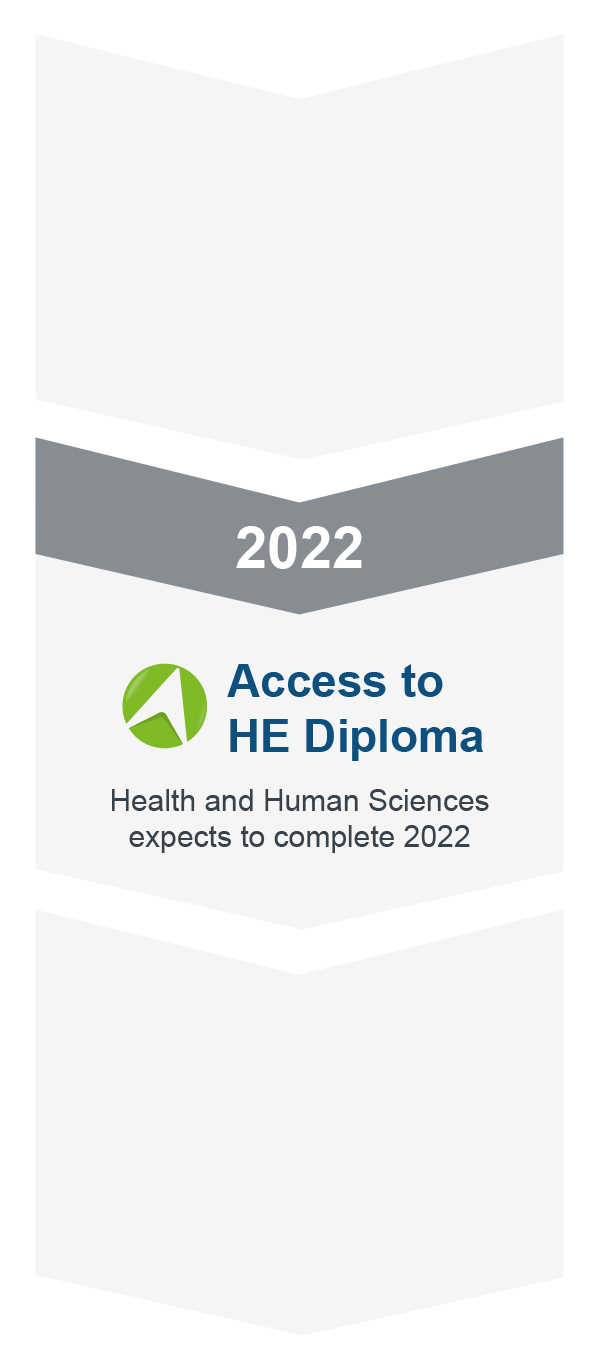 Elsa's story
I decided to take this course because I wanted to do something meaningful with my life that would make my son proud. I come from a neurodiverse family and psychology has been a way for me to understand myself and those around me. These experiences have inspired me to want to help people and give back to the community. The science pathway allowed me access to a variety of university options and so it seemed the best one for me as at the start of the course, I did not know exactly what I wanted to go on to study.
The Access to HE course was full-time and coupled with having a child, I didn't have time to work alongside it. I was entitled to universal credit which helped with accommodation and living expenses. In addition, I was awarded a bursary by the college which covered my childcare costs for the hours I was required to attend college, college meals, and course materials.
The tutors were amazing, they were always extremely helpful with explaining scientific concepts and their doors were always open if extra support was needed. The tutors treated all of us with great respect and understood the hardship of returning to education, taking most of us from zero to one hundred within the first term. They treated us like adults rather than talking down to us and I feel the relationship formed with the tutors allowed us all to succeed on the course.
The coursework was very full-on, much harder than I had found at the start of A Levels and really requires dedication and interest in the subjects. I found myself working in all my spare time (mostly when my son was asleep). The academic demands of the course set you up well for going on to university and many universities have said Access to HE students tend to transition well to university given the amount of coursework they complete in their Diploma, which is a comfort to me ahead of transitioning to university.
The course gave me a lot of confidence in myself, it has also given me new interests, such as chemistry, and friendships that I will treasure for a long time.
I found that most universities offered places to Access to HE students with the grades required shown on their UCAS pages. The application deadline for mature students i.e., Access to HE students for Cambridge was much later than the October deadline for A-level students. It was in March, which allowed me to properly prepare for all the extras needed for their application process. I found Cambridge responded well to my course and I was encouraged to know they have a few colleges specifically for mature students, so it felt I was not an "odd one out".
Before I started the Access to HE Diploma, I never thought I would apply for university, I assumed I would find a job when my son started school and that would pretty much be it. I applied to Cambridge to fill a place on my UCAS application, and I never thought it would go anywhere. I have been offered a conditional place at Cambridge University to study Psychological and Behavioural Sciences starting in October 2023.
The overall value of this course for me has been to engage with my interests again after being out of education for so many years and becoming a mother. I feel this time I have spent working on something for me has given me back part of who I am, rather than being totally overwhelmed by motherhood. It has also given me the opportunity to expand my goals in life and the confidence to try new things again and make friends with new people.
If someone in a similar situation to me was thinking of doing an Access to HE course, I would say do it! You can learn a lot about yourself when you are doing a course and you don't feel like you're studying because you have to like in school, but because you are interested and driven to do the work. It was one of the best decisions I have ever made for myself and my son as it allowed him to go to nursery and he has blossomed. It has allowed me to be more relaxed around him and in life generally as I know I'm moving forward.
The coursework felt daunting at first, but once you get into it and begin to understand the concepts, it becomes interesting. When I was debating the course, I worried so much: "How would I find the time to study? Would my son be ok? Could I do this and not feel guilty for being away from him?" And then I remember thinking, "What's the worst that could happen?" The worst that could happen is that I couldn't do the work, so I decided to just give it a go, with no pressure and see what happened. I would say the same to anyone who is considering this course - "What's the worst that could happen?" Try it, with no pressure.