To apply for a place on an Access to HE course, you need to contact the course provider directly who will give you details of the application process. Many courses begin in September, often with recruitment from January, but start dates and application periods can vary. Courses you study at home may start throughout the year.
Contact the college to find out:
- how to sign up
- when the course starts
- the qualifications you need to join the course
- how much it will cost
Check if you are eligible to apply for an Advanced Learner Loan
Prepare for the college interview (if applicable)
Prepare for the entrance test (if applicable)
Attend induction day (if available)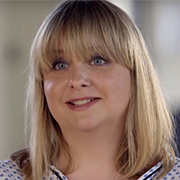 It was the best thing that I ever did. If your local college offers the Access course go along and talk to them - there's no better route as an adult learner back to university.
Jess McCallum